Famitsu have revealed Pinocchio world to be in Dream Drop Distance.  In the picture below, we see Pinocchio in a cell. If you know the story of Pinocchio, his nose grows for ever lie that he tells. As depicted by the Famitsu scan, Pinocchio has been a bad boy. Knowing that Dream Drop Distance is a follow up to Kingdom Hearts 2, we know this will not be an origin story based on Jiminy Cricket and the puppet's relationship. It is a follow up to what happened in Kingdom Hearts 2 in the world of Monstro. What worlds do you think will be revealed next? I believe it will be Chicken Little because he appeared as a summon for Kingdom Hearts 2. Which world do you want to see in Dream Drop Distance?
Pinocchio World Scan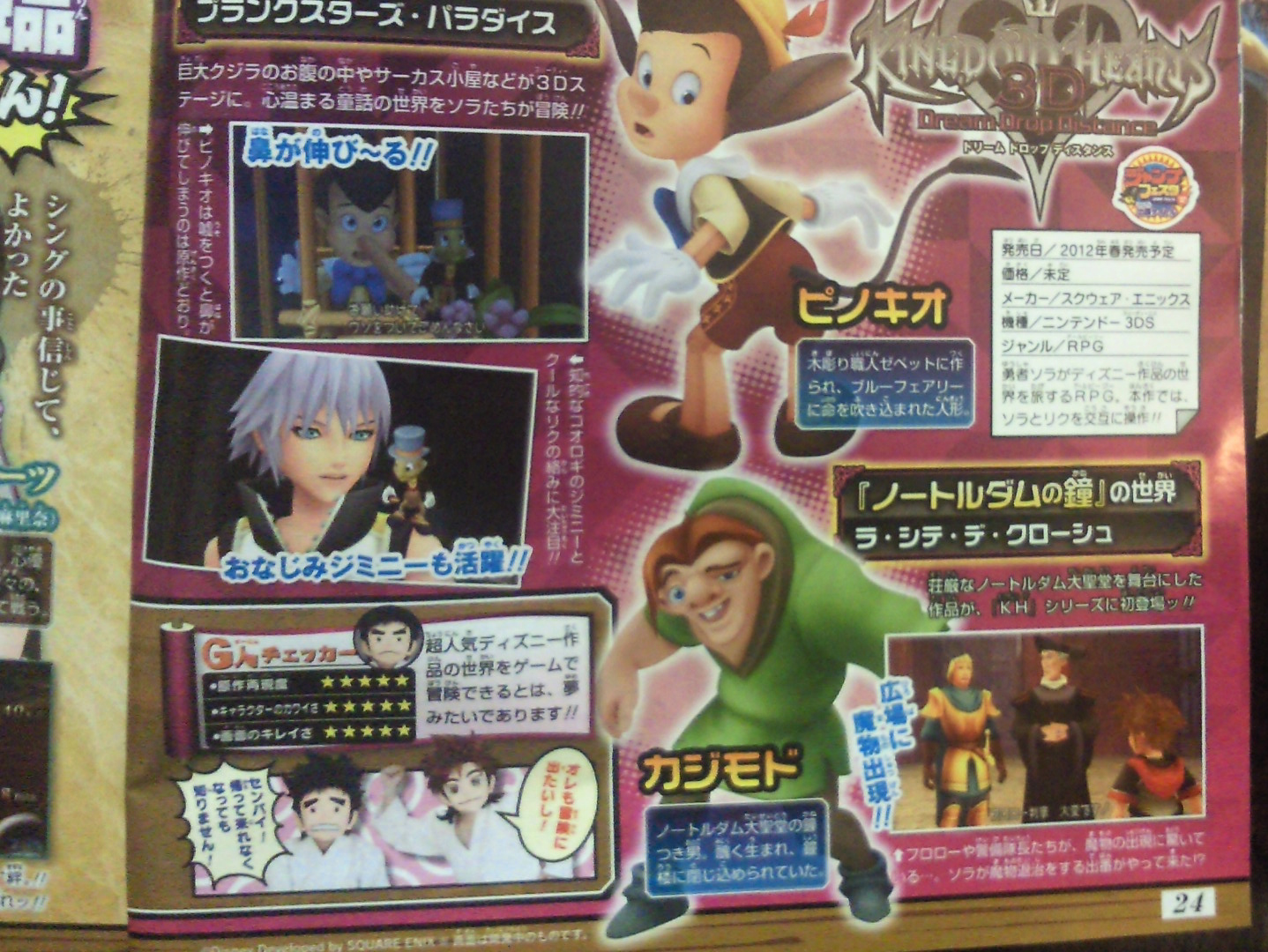 For more information on Pinocchio World, or Kingdom Hearts in general, stay tune to our home page, KHPlanet. If you've liked what you've read here or you dislike it, please comment in the comment section below or we can debate about it on our forums. And lastly if you're a social media junkie and likes Facebook, Twitter, Tumblr, Devianart, and more, we got those too! So please follow us, tweet, bop, tumble, and roll KHPlanet.com.