It's time to let your viewers take control of your choices in Life is Strange:True Colors. Using the brand new Twitch Crowd Choice Extension, streamers will be able to let their viewers vote on every major choice in the game, all live! With being able to choose whether to view their suggestion before you make a decision, allows them to control the story.
For Twitch Streamers by connecting your Square Enix Members account to a supported game, like Life is Strange:True Colors,  you'll be able to turn on Crowd Choice mode in the 'Live Stream' menu in the games settings. For Twitch viewers, all you need to do is just activate the extension.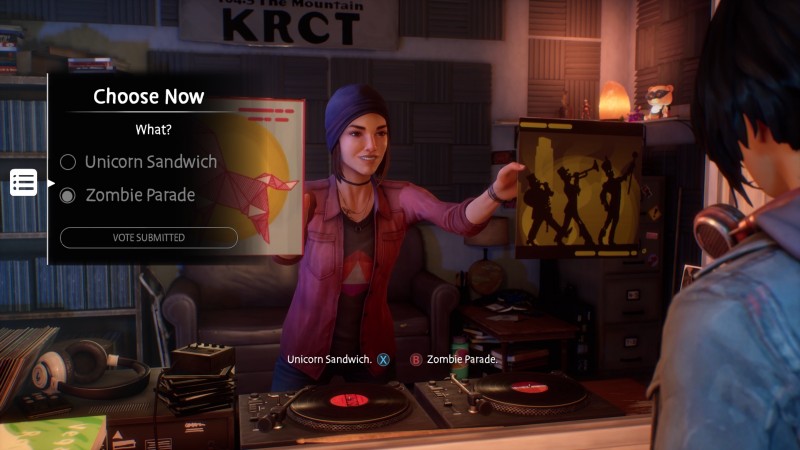 By letting your viewers vote on the tough choices, quick decisions all live as the game is played, they'll be more deeply involved into the game with you. Crowd Choice offers two ways to interact with your decisions with the Streamer under full control of of the options and poll timing.
Crowd Choice Options
Full Democracy – The wisdom of the crowd will automatically decide all of the major choices.
Suggestion – Where you'll be able to check the viewers decision, before you decide and choose to do something completely different!
Help shape the narrative, influence the decisions and make your mark on the story. Crowd choice will offer a fun new way to play narrative games, that will help make the gameplay an exciting and unpredictable experience.
You can install the extension now by following this link here: https://dashboard.twitch.tv/extensions/ppi0gsh1fr6f1negsjas7t7s5cqzgk-0.0.1
All Crowd Choice enabled games will be available to play when Life is Strange:True Colors releases.
Life is Strange: True Colors is now available for PlayStation 4, PlayStation 5, Xbox One, Xbox Series X|S, PC, GeoForce NOW, and Google Stadia and is set to release for Nintendo Switch later this year.